Cravings Decoded Masterclass
October 18 @ 11:00 am

-

12:30 pm

FREE!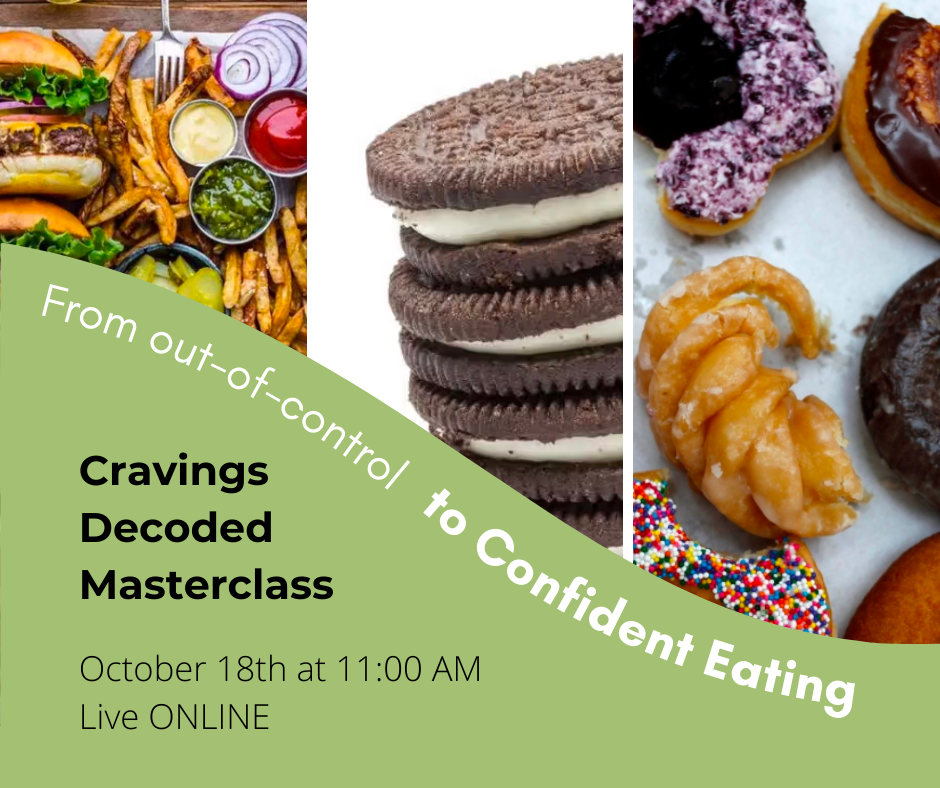 In the Cravings Decoded Masterclass I will answer these key questions:
Why do we crave certain foods?

What should we do when we have a craving? 

How do we prevent or lessen our cravings? 
While you may have gotten simple, generic answers from resources in the past, the truth is cravings don't all have the same root cause.  
> Some cravings are related to nutrient imbalance.
> Some derive from emotional needs.
> Some are linked to hormone shifts.
> And some are the result of eating patterns and the dynamics of your relationship with food.
In this class, I will help you assess the root cause of your specific cravings, which will inform the best way to approach shifting them.
You will leave this class with a better understanding of yourself, your body and your relationship with food.  And have clarity about the next steps to take in creating confidence in eating.